Community $39 --->

Affordable & accessible acupuncture for anyone & everyone! Performed in a semi-private group setting in massage chairs & with aroma therapy, music & 3D TV meditation. Treatments can be used weekly, lowering stress & improving sleep.

​Acupuncture reduces stress & assists the body with healing. Small needles are placed painlessly at points on hands, feet & head. Sessions include e-stim in problem areas. Stay up to an hour & purchase upgrades.

​​Use weekly with friends or family.
When finished, grab a cup of green tea or coffee on the way out (package members only) & enjoy a more relaxed day!
​


Cosmetic +$20

​Face-lift treatments can be purchased as an upgrade to any Community Session. Acupuncture helps increase circulation & encourages a healthy immune response.
Points will be selected specifically for you & aimed towards tonifying & lifting.

After a cleanse a gold herbal nourishing mask will be placed around your eyes, nose & mouth, enriching & penetrating the skin. After 25 minutes the mask will be removed.
Use weekly to look younger today!

​Add PRIVATE Cosmetic Sessions to increase anti-aging effects. Micro-needles will be placed within wrinkles & fine lines.
($99 per session or buy packages.)
​


Back & Neck +$20

​Back & Neck (or Reflexology) treatments can be purchased as an upgrade to any Community Session, before or after. You will be escorted to a private area where we use percussion & cupping massage, micro-stimulation, ultrasound & hot clay.

​Most of us suffer from back or neck pain either chronically or due to recent injury. Ongoing care can help reduce pain & keep you healthier, particularly when combined with acupuncture & herbal medicines.
​
​Add PRIVATE Back & Neck Sessions which will add needles to specific muscle groups in dysfunction.
​($69 per session or buy packages.)
​

Buy a package & get more for less: Reservations, complimentary tea & discounts!
---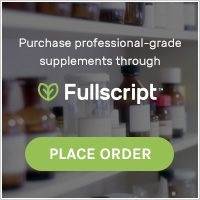 ---
Add On Therapies
Myofascial application via suction.
Medicines in pill & liquid form.
Ultra Sound, Hot Clay Packs, Cryo Therapy
---